Which Car Next?
Which car do you want us to integrate next?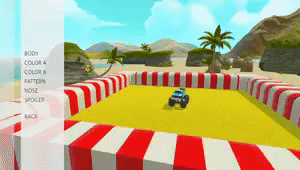 We are going to integrate a new car in the next few days/weeks and want to know which one you'd like most, simply post them here and vote for those you like or dislike! :)
If we integrate your car idea, you'll get two copies of our games (ChromaGun and Can't Drive This) for free and will be mentioned in the credits of Can't Drive This!
To mess with the physics more because of the many obstacles, I'd go over either a smaller and light vehicle (motorcycle, kart) or a huge weird vehicle (some large truck, like tank truck, road train, or even a real train - even though it wouldn't make any sense to run outside rails).
---
Add your Suggestion
Please login before posting