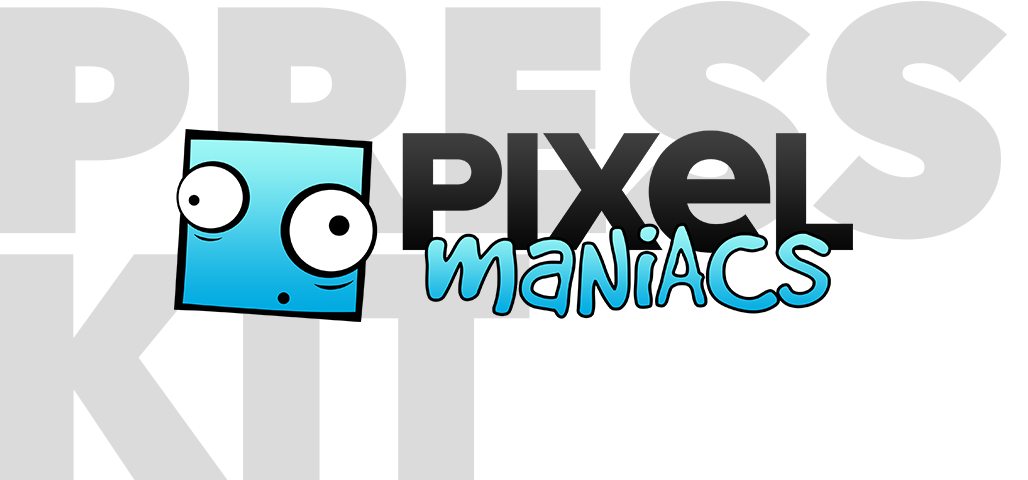 ---
Videos
Develop:Brighton – What the Bleep Am I Doing? Being a Gamedev Without a Clue [English] YouTube
IndieGala – Interview with Pixel Maniacs [English] YouTube
Pixel Blah – Talk with Linda Breitlauch [German] YouTube
Bayreuth University – Pixel Maniacs Documentary Short [German] YouTube
---
Images
download all screenshots & photos as .zip (5MB)
There are far more images available for Pixel Maniacs, but these are the ones we felt would be most useful to you. If you have specific requests, please do contact us!
---
Logo & Icon
download logo files as .zip (809KB)
---
Awards & Recognition
"German Design Award Nominee" - Germany, 2016
"Plankenschnack – Bretter des Jahres" - Twitch, 2016
---
Selected Articles
"It's a credit to Pixel Maniacs that by the time you put ChromaGun down you're left hungry for more."
- Dom Reseigh-Lincoln, NintendoLife
"It is often surprising to see the sheer wealth of ideas developer Pixel Maniacs has managed to squeeze out of this one mechanic"
- Ryan Janes, Nintendo insider
---
Additional Links
Why We Canned a $2M App Business to Make Indie Games
A Gamasutra article wirtten by CEO Benjamin Lochmann, which details our road from mobile to desktop game development gamasutra.com.
---
---
presskit() by Rami Ismail (Vlambeer) - also thanks to these fine folks