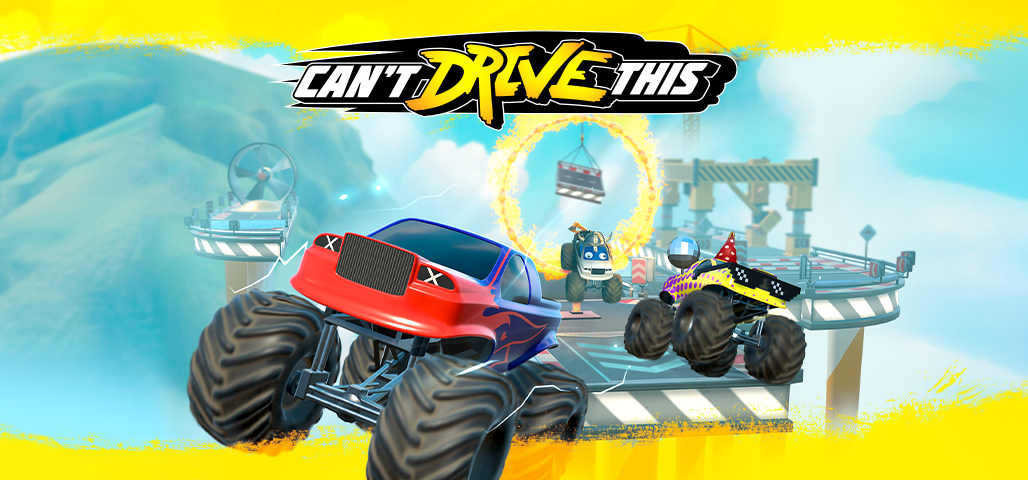 ---
Videos
download all videos as .zip (148MB)
Launch Trailer YouTube
Gameplay [EN] – AchievementHunters YouTube
Gameplay [DE] – PietSmiet YouTube
---
Images
download all screenshots & photos as .zip (49MB)
---
Logo & Icon
download logo files as .zip (1MB)
---
Awards & Recognition
"Nominee Indie Arena Booth" Best Multiplayer Game
"Official Selection" Indie Mega Booth 2018
"Bretter des Jahres" Plankenschnack, 2016
---
---
Selected Articles
"Grade-A ingredients for a batch of chaos-and-yelling soup."
- Nathan Grayson, Kotaku
"Das ist genial, dieses Spiel."
- Simon Krätschmer, RocketBeans
"Epic game of coordinated chaos"
- Markiplier, YouTube
---
Additional Links
Playstation Blog
Article about PS4 and PS5 digital and physical release blog.playstation.com.
Reddit AMA
AMA on r/Games about the development and Early-Access release of Can't Drive This reddit.com.
---
About Pixel Maniacs
Boilerplate
Pixel Maniacs is an indie game development studio based out of Nuremberg, Germany. The company behind Pixel Maniacs – the Benjamin Lochmann New Media GmbH – was founded in 2003, and has since gone through several stages, eventually ending up in game development. In 2016, with the release of our debut title ChromaGun, we acquired the brand Pixel Maniacs, under which we develop and release all our games.
More information
More information on Pixel Maniacs, our logo & relevant media are available here.
---
---
presskit() by Rami Ismail (Vlambeer) - also thanks to these fine folks